Creator VK1060
Enjoy a smooth, natural photo editing or drawing experience through the 10x6 inch matte surface workspace. You can easily edit photos and sketches with 8192 levels of pressure sensitivity battery-free pen and 8 customizable shortcut keys.
Super Efficient: 8 customized shortcut keys. With its blind spot reduction design, you can find the position of your shortcut keys efficiently. You can program for your favorite keyboard shortcuts, like zoom in/out, brush size +/-, undo, etc., which can improve efficiency and create a highly ergonomic and convenient work platform. You can keep keyboard use to a minimum while working.
Big Size, Big Experience :Features a 10x6-inch large active drawing area with a papery texture surface, provides smooth and natural photo editng or drawing experience for your digital artwork creation. The USB-C port allows plug in and out with either direction, which is more convenient and stable.
Natural and Precise: The drawing tablet features 8192 levels of pressure sensitivity pen, which makes the lines transition from thin to thick will be fluid and precisely under your control. ±60° Tilt makes a digital stylus draw as natural as a real pencil. It is suitable for sketching, shading as well as creating stylized paintings. The battery-free pen does not need to charge or replace the battery. Create fluently at any time and no need to worry about whether the battery will run out.
To the platform your love: Compatible with Windows 10/8/7 and macOS 10.12 or later, Linux, Chrome OS 88 or later and Android 6.0 or above phone (except Samsung) with the OTG connector. You can use it on most creating programs, such as Photoshop, Krita, Illustrator, SAI, SketchBook Pro, Fire Alpaca, Open Canvas, Manga Studio, ibisPaint, Medibang and so on.
Write, Draw, Clip, Sign: Designed for drawing, painting, designing, sketching, E-signatures, gameplay etc. It is also an ideal tool for Online Teaching & Learning and Web conferences & Live broadcasts.
Learn More
(4.50) Share your product experience
Bundle 1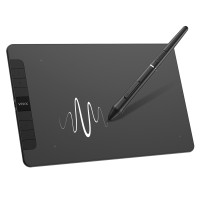 1 item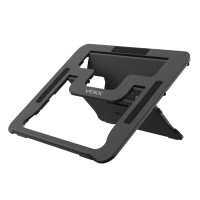 1 item
Bundle 2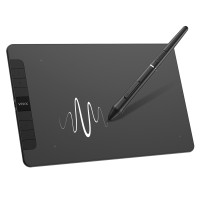 1 item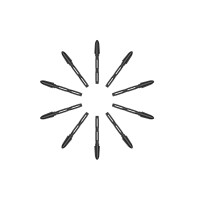 1 item
Buy


Shipping and Delivery
Standard Shipping
5-20 business days, Free shipping on orders over $49 for some countries
Expedited Shipping
3-7 business days
Returns/exchanges
Free within 30 days of your purchase
Warranty
24 months limited hardware warranty
Dimension: 342 x 214 x 9mm
Model: VK1060
Working Area: 10" x 6"
Report rate: 290 PPS
Resolution: 5080 LPI
Pen: P05
Pressure Sensitivity: 8192
Reading Height: 10mm
Port: USB-C
Tilt: 60°
Compatibility: Windows 11/10/8/7, Mac OS 10.12 (or later), Chrome OS 88 (or later), Linux(Ubuntu/elementary OS/Pop!OS/ezgo/debian/mint/mageia/centOS/Arch), Android 6.0 (or later)
Color: Black
Warranty: 24 Months Limited Hardware Warranty
Shortcut Keys: 8
1 x VK1060 Pen Tablet
1 x USB-C Cable
1 x P05 Battery-free Pen
1 x Pen Case
1 x Pen Holder (8 x Pen Nibs Included)
20 x Pen Nibs
1 x Nib Extractor
1 x Quick Start Guide
2 x OTG Connector
1 x Drawing Glove