x
Studio VK1200 V2
Connects to your device via only one USB-C to USB-C cable! Two Pens Included.
Sleek and Portable: Travel with ease with the compact, stylish and durable all-metal body design boasting an all-screen display, anti-slip back, and easy-to-carry size. Get more value with the package that includes not one, but two pens.
Easy to Setup: The VK1200 V2 drawing display connects easily to your device via a new update USB-C cable or a HDMI&USB cable on different devices, compatible with Chromebook, Mac, Windows, Linux and Android (USB3.1 DP1.2) .
Enhanced Color Accuracy: The New AG glass on VK1200 V2 is specifically engineered to maintain color accuracy, preserving the integrity of your artwork and offering superior resistance to scratches and smudges. Experience true-to-life hues, rich tones, and precise color representation, empowering you to create with confidence.
Full-Laminated Technology: Experience precision and accuracy with full-laminated technology, seamlessly combining the glass and screen for the lowest parallax and real paper-like drawing on an 11.6-inch anti-glare FHD IPS screen with 1920x1080 resolution and 72% NTSC.
Battery-free pen and Customized Shortcuts: Enjoy uninterrupted, battery-free drawing with an 8192 levels pressure pen that supports up to 60 degree tilt function on VK1200 V2. Enhance efficiency and convenience with 6 customizable shortcut keys that cater to your unique drawing habits across different software.
More accessories: Get more value with the package that includes not one, but two pens, 28 extra pen nibs, an artist glove, a pen holder, and a clean cloth.
Learn More
(5.00) Share your product experience
Bundle 1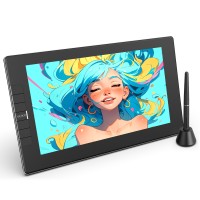 1 item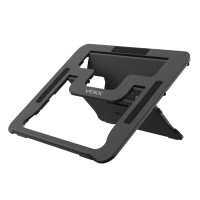 1 item
Bundle 2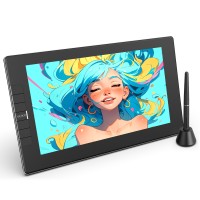 1 item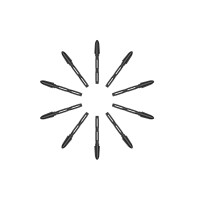 1 item
Buy


Shipping and Delivery
Standard Shipping
5-20 business days, Free shipping on orders over $49
Expedited Shipping
3-7 business days
Returns/exchanges
Free within 30 days of your purchase
Warranty
24 months limited hardware warranty
Dimension: 319 x 190 x 12mm
Model: Studio VK1200 V2
Working Area: 10" x 6"
Report rate: 290RPS
Pen: P05
Pressure Sensitivity: 8192
Reading Height: 10mm
Tilt: 60°
Compatibility: Windows 11/10/8/7, Mac OS 10.12 (or later), Chrome OS 88 (or later), Linux, Android 6.0 (or later, USB3.1 DP1.2)
Warranty: 24 Months Limited Hardware Warranty
Full Lamination: Yes
Screen Resolution: 1920 x 1080
Visual Angle: 178°
Power Supply Input: AC 100~240V
Shortcut Keys: 6
1 x Pen Display
2 x P05 Battery-free Pen
1 x USB Cable
1 x HDMI Cable
1 x USB-C to USB-C Cable
1 x Pen Case
1 x Pen Holder (8 x Pen Nibs Included)
20 x Pen Nibs
1 x Nib Extractor
1 x Quick Start Guide
1 x Drawing Glove
1 x Cleaning Cloth