Glove
Veikk Artist Glove for Drawing Tablet&Display(Free Size) Good for Right Hand or Left Hand
Work for both hands - Veikk Artist Glove with two fingers; The package includes one unit of glove which can be used on both hand, free size.
Anti-fouling design - It can prevent smudges from your hand on a Graphic Tablet, Graphics Monitor or some other items, leaving no more scratch.
Comfortable Material - Made from Soft Lycra and Nylon, extremely flexible, comfortable to work with; It can reduce friction between your hand and the surface.
Classic color - The glove is black, peaceful and charming color; And the most important point is that this color is soiling resistant so you do not need to wash it frequently.
Flexible using - Works perfectly for sketching, inking, coloring and digital drawing on graphics tablets.
Learn More
(0) Share your product experience
Bundle 1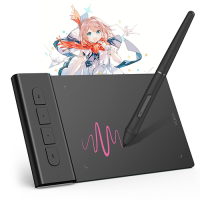 1 item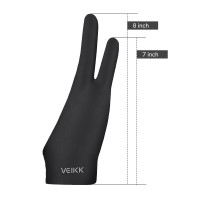 1 item
Buy


Shipping and Delivery
Standard Shipping
5-20 business days, Free shipping on orders over $49 for some countries
Expedited Shipping
3-7 business days
Returns/exchanges
Free within 30 days of your purchase
Warranty
24 months limited hardware warranty