Glove
Veikk Artist Glove for Drawing Tablet&Display(Free Size) Good for Right Hand or Left Hand
Work for both hands - Veikk Artist Glove with two fingers; The package includes one unit of glove which can be used on both hand, free size.
Anti-fouling design - It can prevent smudges from your hand on a Graphic Tablet, Graphics Monitor or some other items, leaving no more scratch.
Comfortable Material - Made from Soft Lycra and Nylon, extremely flexible, comfortable to work with; It can reduce friction between your hand and the surface.
Classic color - The glove is black, peaceful and charming color; And the most important point is that this color is soiling resistant so you do not need to wash it frequently.
Flexible using - Works perfectly for sketching, inking, coloring and digital drawing on graphics tablets.
Learn More
(0) Share your product experience
Bundle 1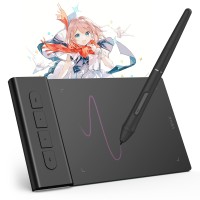 1 item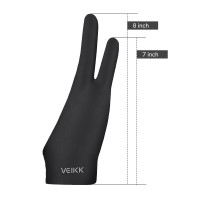 1 item
Buy


Shipping and Delivery
Standard
2-15 business days, Free shipping on orders over $24 in most countries, some countries may have shipping fee, please check on order page
Tax
All prices listed exclude import fees and customs duties. Customers may be subject to these fees.
Returns/exchanges
Free within 30 days of your purchase